Drop Cable Extension & Maintenance
Solution
Using the kit that inserts the fiber into the cable jacket and ability to splice connectors directly to the optical cable, thist solution does not require a separate tray in the FDF for easier installation and maintenance.
If you raise a question of "How to extend the drop cable or Quickly repair without loss in case of breakdown or breakage?"
then the answer is also
SOLMate Field Fusion Splicing Wing Sleeve Protection Connector
With high-quality performance using splicing technology you can use it for a long time without any maintenance. Considering it, it is evaluated that the cost effect is higher than that of fast connectors.
Industrial adhesive wing sleeve tape
No need of heating procedure

High endurance to humidity

Adaption to extreme temperature(-40~75℃)
| Item | Specification |
| --- | --- |
| Connector Type | 2mm, 3mm, 3mm Round, 2x3mm Rectangular |
| Insertion Loss | < 0.1 dB |
| Return Loss | > 60 dB |
| Weight | 2.7g |
| Core | Single Core |
| Operating Temperature | -40℃ to 75℃ |
| Certification | RoHS, CE |
SOLMate Drop Cables that solves waterproof and tensile strength problems when expanding cables.
In general, connector adapters require frequent replacement because they have a high loss rate due to dustproof and waterproof vulnerabilities and frequent failures due to environmental factors.
With the SOLMATE field fusion splicing tool and the indoor or outdoor closure solution, the drop cable can be simply recovered with 100N tensile force and with no waste of cable. Based on wing type adhesive sleeve method for protecting the spliced point, conventional sleeve heating process for fiber splicing is no longer necessary allowing fast and easy assembly.
The outdoor closure is water and dust proof having IP65 grade and not only the quality of the network but these closures allow you to have neat cabling structure.
Applications
Improving the Beauty of Ugly Appearance due to the Messy Remaining Cables
Extension of the drop cable is also easy to achieve with low signal loss (0.1dB) using the closure instead of using the connector adapter which causes a lot of loss. By using the high-quality closure solution, it can enormously reduce the failure and aftersales service rate leading to customer satisfaction and costs reduction.
2x3mm Flat Drop Cable Outdoor IC Closure
Splicing Closures
Outdoor 2x3mm Flat FTTH Drop Cable Splice IC Closure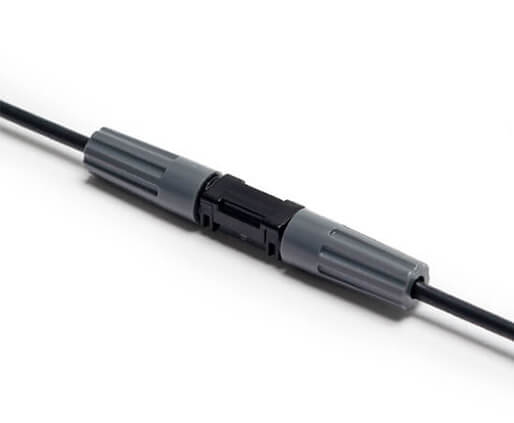 3mm Round Drop Cable Indoor Screw Closure
Splicing Closures
Indoor 3mm Round FTTH Drop Cable Splice Screw Closure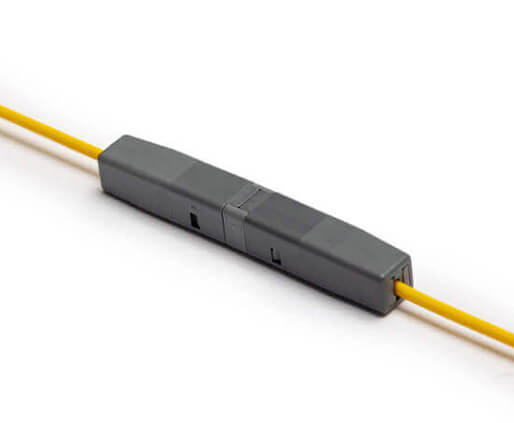 2mm Round Drop Cable Indoor IC Closure
Splicing Closures
Indoor 2mm Round FTTH Drop Cable Splice IC Closure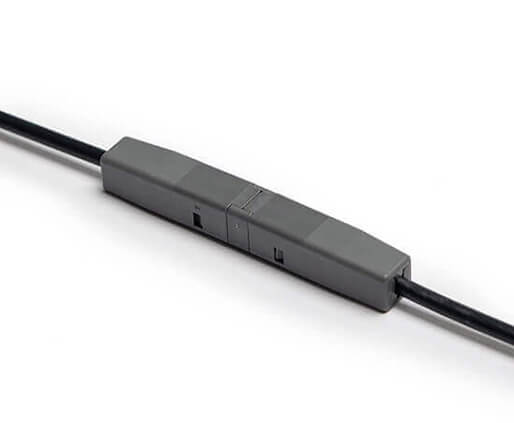 2x3mm Flat Drop Cable Indoor IC Closure
Splicing Closures
Indoor 2x3mm Flat FTTH Drop Cable Splice IC Closure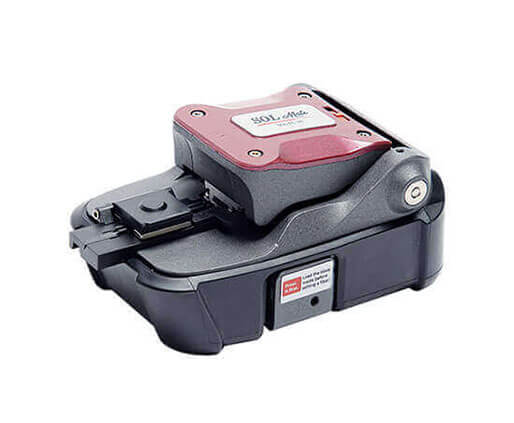 Manual Chip Box 2-step Fiber Cleaver, SOL-FC20
Fiber Cleavers
Manual Chip Box 2-step Fiber Cleaver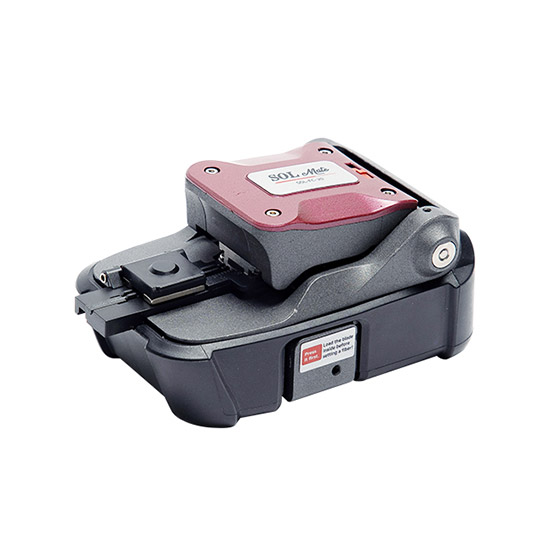 Automatic Chip Box 2-step Fiber Cleaver, SOL-FC10
Fiber Cleavers
Automatic Blade Rotation & Chip Box 2-step Fiber Cleaver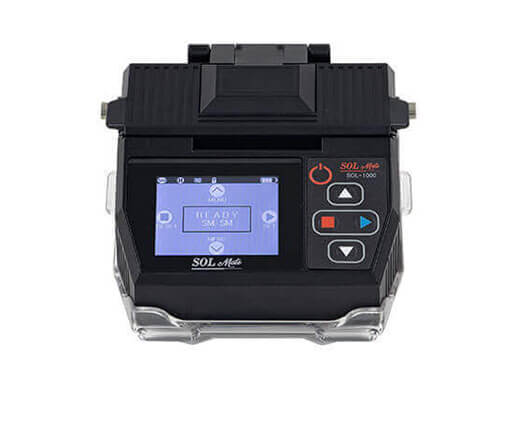 Fusion Splicing Connector Making Tool Full-set, SOL-1000
Splicing Tools
New generation FTTH splice connection tool with no heating solution